Kodaikanal is a hill station which is located in Dindigul district in the state of Tamil Nadu, India.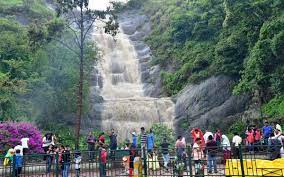 Kodaikanal is known for its rich flora. Of the big trees, cypress, eucalyptus and acacia are the dominant varieties. Pear trees are numerous and the fruits are of high quality. Kodaikanal is an ideal spot for the family trips, honeymooners, adventure freaks and also for those who love to explore the untouched places.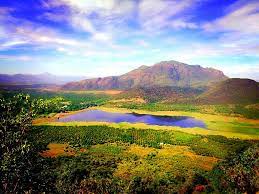 The top sightseeing places in Kodaikanal are Green Valley View (Suicide Point), Kodai Lake, Bear Shola Falls, Pillar Rocks, Thalaiyar Falls, Devil's Kitchen.
The top activities in Kodaikanal are Kodaikanal Organic Farm Camping, Camping with Trekking and Meals, Kurangani Hills, Camping and Trekking in Kodaikanal, Forest Tour in Kodaikanal, Trekking Tour of Kodaikanal, Hill Top Camping in Kodaikanal.
For more information watch video-
How to reach
By Air
The airport nearest to Kodaikanal is Madurai, about 120 kilometres away. Others in line include the Trichy airport and the Coimbatore airport, 150 kilometres and 175 kilometres away, respectively. From the airport, you can easily get a bus to Kodaikanal.
By Train
Many tourists take the rail route and get down at Kodai Road, which is about 100 kilometres away from the main town. From here, you can get a taxi. Being the only mode of transportation from Kodai Road to Kodaikanal, taxi rates are not all that negotiable.
Road/Self Drive
Kodaikanal is easily accessible by road from Chennai (439 kilometres) and Bangalore (305 kilometres). It's only about 3.5 hours away from Madurai. But if you decide to drive just make sure your fuel tank is full because there are very limited gas stations on the way.