Craigslist has become a go-to destination for many people looking to buy furniture and other items secondhand. However, the process of picking up these purchases and delivering them to your home can be a hassle, especially if you don't have a truck or other large vehicle. Enter Muvr, the on-demand furniture delivery solution that makes the process of buying furniture on Craigslist a breeze.
Muvr is an innovative mobile app that connects users with a network of independent drivers and movers who are available to pick up and deliver furniture and other items on demand. Whether you've just purchased a couch from a seller on Craigslist, or you're moving your entire home and need help with the heavy lifting, Muvr has you covered.
One of the key advantages of using Muvr for furniture delivery is the app's ease of use. The app's user-friendly interface and intuitive design make it simple to book a driver or mover, and the app's on-demand services mean that you can get the help you need exactly when you need it. The app's transparent pricing model also eliminates the need for negotiation, so you know exactly what you're paying for.
Another advantage of Muvr is the quality of its network of independent drivers and movers. All of the app's partners are thoroughly vetted and insured, providing you with peace of mind when it comes to the safety and security of your purchases. The app's in-app messaging system also makes it easy to communicate with your driver or mover, ensuring that the pickup and delivery process goes smoothly.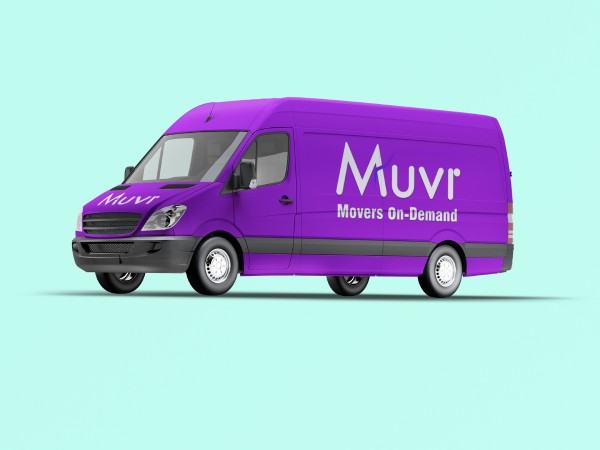 Muvr's advanced technology also sets it apart from other furniture delivery services. The app's real-time tracking feature allows you to monitor the progress of your delivery from start to finish, and the app's in-app payment system means that you can pay for your delivery without having to leave the app.
In addition to its commitment to customer service and satisfaction, Muvr is also dedicated to empowering independent drivers and movers. The app's flexible scheduling options allow drivers to work when and where they want, and the app's rating system helps drivers build a strong reputation and attract more business opportunities.
In conclusion, Muvr is the on-demand furniture delivery solution for Craigslist purchases. Whether you're looking for a hassle-free way to get your newly acquired furniture from the seller's home to your own, or you're a driver looking to earn more with a flexible schedule, Muvr is the app that has you covered. So next time you make a purchase on Craigslist, be sure to book a Muvr to pick up your furniture on demand.
Website: www.muvr.io
Muvr iOS App: https://apps.apple.com/app/muvr-request-a-mover/id1664944713
Muvr Google Play Store App: https://play.google.com/store/apps/details?id=webviewgold.muvrondemand